Simple steps to book, pick-up and drop-off Pocket WiFi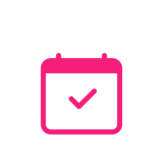 Step 1.
Book Online
Complete your online booking and promptly receive a voucher via email.
Secure your device reservation at least a day in advance, as same-day reservations are unavailable.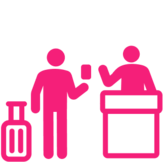 Step 2.
Pick-up at the airport
Collect your Pocket WiFi at the designated location.
Present your voucher, passport, and credit card under your name to the staff at the counter.
A credit card in your name is required as a deposit card in case of any charges incurred, including overdue dates, loss, or damages.

The expiration date on your credit card must be at least 3 months away from the pick-up date.
Debit cards or dual-type cards (credit + debit) cannot be used for credit card registration.
You can rent up to 5 devices using a single credit card.
Step 3.
Enjoy your WiFi
Connect your devices and enjoy unlimited internet access.
You can connect up to 3 devices simultaneously.
Please refer to the How It Works page for how to use the WiFi device.
Please refer to the Troubleshooting page if you face WiFi problems.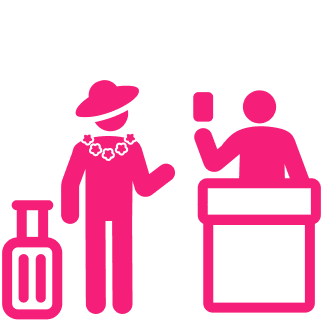 Step 4.
Drop-off at the airport
Return your Pocket WiFi to the designated location in advance.
In case of lost or damaged items, your registered credit card will be charged for any overdue dates, losses, or damages. Charges will apply as follows :

Pocket WiFi Device: KRW 150,000 - 200,000 (Differ by device type)
Pouch: KRW 10,000
Battery: KRW 31,000
USB Cable & Charging Adapter: KRW 10,000